Most probably you have deleted the MOBILE BOOKING PAGE that was created automatically by the plugin.
To solve the problem :
Step 1:  Go to settings page and click on"Utils" tab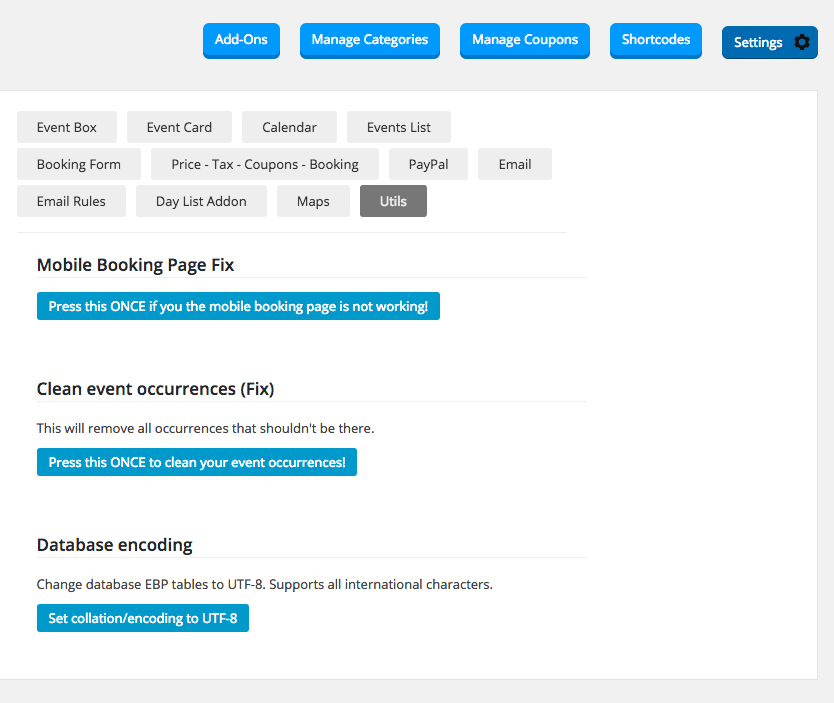 Step 2: Press the Mobile Page Fix button once! Do not press multiple times, you will create trash pages:
 Want to open booking form as popup on mobile?